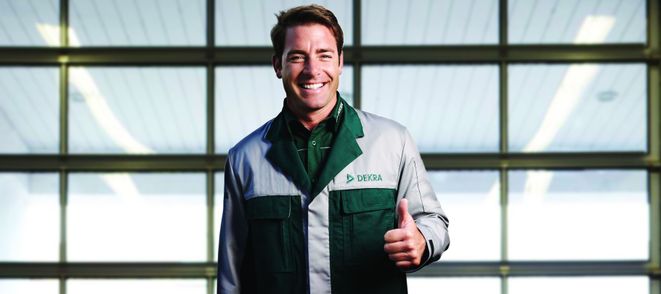 DEKRA - A name that stands for quality
DEKRA was established in 1925 in Berlin as the "Deutscher Kraftfahrzeug-Überwachungsverein e.V." (German Motor Vehicle Inspection Association). The company began inspecting motor vehicles and providing expert advice on other technical issues. Today, DEKRA is a leading independent services company that works with public and private organizations and businesses worldwide. 
We are totally committed to providing high-quality, innovative services that benefit our customers and society as a whole. We are here to help you find the best possible solutions for the future, whether it is accompanying new technologies on their way to mass production, turning environmental regulations into business opportunities or enhancing the labour market by providing quality HR services. 
DEKRA Akademie Kft. – Extensive training and total satisfaction
Our activities cover all kinds of training, from government-supervised OKJ vocational training courses to tailor-made training courses for businesses. We provide expert trainers, and tests and examinations can be organized as required. As a world-renowned adult training institute, we offer totally up-to-date training programmes using the very latest training techniques and technologies. We focus on skills, and have the flexibility to tailor our courses to meet the exact needs of our clients. For more information, please visit www.dekra-akademie.hu. 
DEKRA Driving School – For English-speakers who live in Hungary
Many international companies operate in Hungary and employ staff from Western Europe and other countries. We now offer the perfect opportunity for them and their families to acquire the theoretical knowledge and practical skills that they need to gain their category B driving licence during their stay in Hungary - in English. For more information about the different services of the DEKRA Driving School, please click here!  
Contact us now!